Upholstery Cleaning in Olney
It is glaringly obvious that upholstery cleaning has never been an easy task. Picking one out of many options can be a very tedious and stressful thing to do. That is just the reason why we, a carpet cleaning service based in Olney, Maryland, are the right choice for your furniture cleaning needs.
The professionalism and experience of Sunbird Carpet Cleaning of Olney technicians, as well as the well-established process of furniture cleaning services, is the reason our customers keep coming back. Just give our office a call at 301-476-0988 and we will gladly answer all your questions.
Detailed Process of Our Cleaning Service
We offer excellent and affordable sofa cleaning services. So, let's see exactly what we mean by that.
Pre-inspection

After giving us the call about your upholstery needing fresh cleaning, one of our technicians will be at your home at the time agreed upon. The next and final step in the pre-inspection process will be identifying the fabric type that needs to be cleaned.

Cleaning process

The cleaning process contains several steps that ensure your piece of furniture will be in great condition after we are done with it. We use upholstery steam cleaning for excellent results. Various types of conditioners are applied for maximal soil and dust removal, giving your sofa, couch, or upholstered chair that fresh feel once again.

Final inspection

Once the cleaning is complete, our specialists will carefully review their work, ensuring that the best possible result has been achieved. Therefore, you can expect them to leave only clean sofa behind.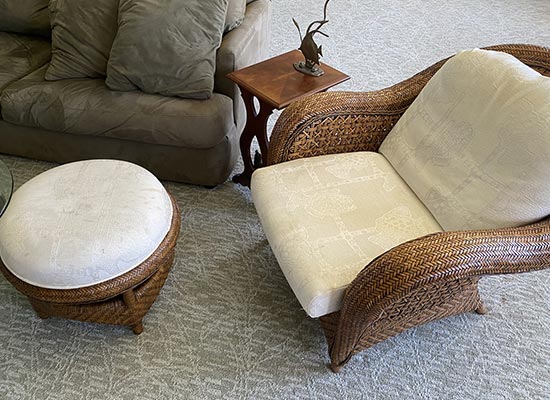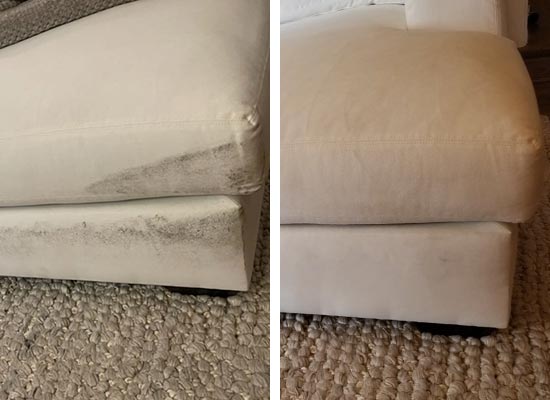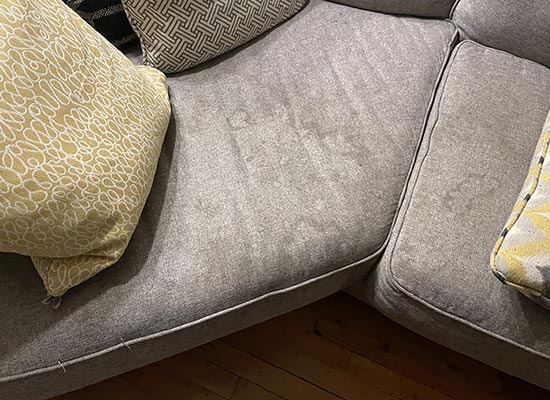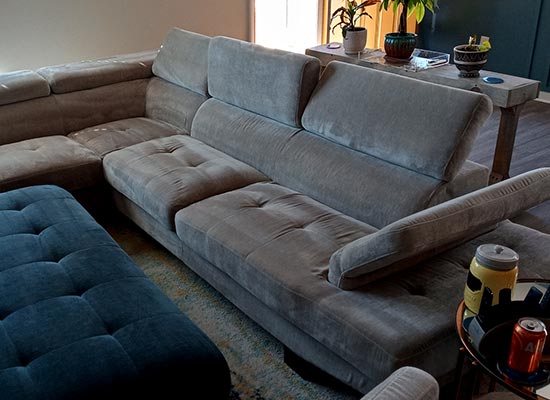 What Cleaning Methods Do We Use?
Dust, dirt, bacteria, and allergens are everyone's worst nightmare when it comes to having to deal with them on the furniture where you relax. Now, we offer a solution with our state-of-the-art upholstery cleaning techniques.
Our team of experts will give you what you deserve - a fresh upholstery cleaning. We offer deep cleaning services and steam cleaning services.
When it comes to deep cleaning, you can expect nothing less than perfectly cleaned upholstery furniture which has been returned to its original state. Our technician will easily extract the dirt and dust from your furniture using the professional tools and equipment.
On the other hand, steam cleaning will not only clean your furniture of dirt and dust, but it will also eliminate most of the bacteria. Besides that, steam cleaning is a natural way of purging germs and allergens which will enable you to live in a healthier environment - all thanks to our technicians who will provide you with this type of cleaning.
Our Work Speaks for Us - Why are we the best?
Don't do what most people are doing, which is trying to solve their cleaning problems themselves. More damage than good can be caused that way, and that leaves you with probably bigger and more difficult to remove stains. It is not worth it!
Professional upholstery cleaning service is what we do. Let Sunbird Carpet Cleaning of Olney team of technicians take care of your carpets. Right after your call, you will be scheduled to have your upholstery inspected and cleaned the proper way. At your address, using our equipment. This effective, on-time, and stress-free service will be at your doorstep swiftly.
Every problem that needs solving will be solved by our team of experts. No matter the type of upholstery or its fabric, we have got you covered with a great sofa cleaning service price. That is just a small portion of things that can be done to help you with your cleaning problems. We also offer mold testing and sampling to make sure, that your home is free of any harmful contaminants. We know that mold can be a problem for many homes, so we want to make sure that we can help you get rid of mold for good.
It has its advantages having your upholstery cleaned by experts who know what they're doing. The results have been tested and proven. The well-established relationship with our clients is something we are proud of. Give Sunbird Carpet Cleaning of Olney a call at 301-476-0988 today.